Health and Spirituality Talks Nottingham – Wollaton Park Community Centre Nottingham
Health and Spirituality Talks meetings are organized every Friday evening , starting from 6.30 pm. We normally have 2-3 presentations.
One is about Healthy Lifestyle, and we discuss about why do we get sick, how can we live a healthier life, natural remedies for healing etc.
A second presentation deals with Christian Apologetics – we present basic Christian topics like: inspiration of the Bible, God's existence, what happens after death, how did evil appear on this planet, how can we know God etc.
A third presentation is about connecting ourselves with God, walking with God, identifying causes which hinder our spiritual growth etc.
Who can participate to this Health and Spirituality Talks?
Everybody is more than welcome, no matter your background, religion, skills, level of education, nationality (as soon as you understand English 🙂 ). We try to create a family atmosphere, where you can ask questions and get some informed and honest answers.
After each presentation, which lasts 40-45 minutes, we make a short break. If you can't stay with us the whole evening, there is no problem. Feel free to stay only as much as you can. All presentations are recorded and you can watch them later on YouTube or here, on this website, so you won't miss anything.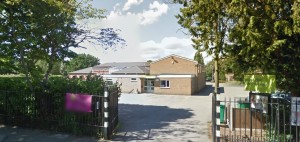 Health and Spirituality Talk Nottingham – LOCATION and directions:
Wollaton Park Community Centre
Harrow Road, Nottingham (UK), NG8 1FG  (you can see the building in the picture above – click to see it bigger)
Plenty of free parking inside. The letter "A" from the maps indicates exactly the location of the building.
If you want to let us know that you come, feel free to call us at 07861.440.790 (John). Feel free to come even if you don't call us. Free entrance for everyone.
For drivers, please follow the arrows, because the road is one way. Those who don't drive can choose the shortest way. Please click the pictures below to see them better.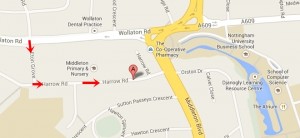 To locate the place easier within the City, a larger map can be seen below: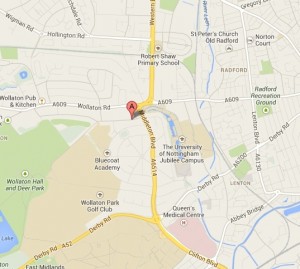 These meetings are part of our Lost Coin Ministry to serve the people from our proximity.